What we do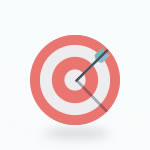 Gites for Sale France is an advertising platform for people SELLING gites and B&Bs and for those BUYING said gites and B&Bs.
It was born out of the successful estate agents 'Gîtes à la française' who introduced the idea of  buying and selling gites to the French market in 2011.
Due to ill-health and old age, the directors of Gites à la française are winding down the Estate Agency part of the business and transferring all their properties on to this advertising platform. This is a gradual process which, by June 2018, should be complete.
That's why you'll find some of the properties are sold by the estate agent and some – eventually all – by their owners directly to the public.
If you need advice about how, why or where to buy (or sell) then don't hesitate to get in touch: we may be getting old but we can still answer an email!